---
Twitter

RT @CodebarBrighton: Amazing Codebar last night at the super cool @builtbybuffalo! Great show and tell from @hello_anwen too! Big thanks to…
---
Twitter

Our #bbbbagofswag giveaway is now closed and we'll inform our winner tonight. Thanks for your comments!
---
Twitter

Fancy winning some Buffalo swag? 2 bottles of BBBxHarveys Wild Hop beer, custom bottle opener, patch and stickers,… t.co/8PK22Eh9lh
---
Twitter

Fridays are for homemade cakes
---
Twitter

Loving the #womendurance blog posts by @MASON_Cycles - celebrating the incredible rides, races and adventures of so… t.co/HNFhhiwvyT
---
Twitter

One of our clients released a book and has an exhibition running at the moment - check out "Made in North Korea: Ev… t.co/x4mjOdjlHG
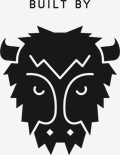 We are Buffalo
Sadly you are using Internet Explorer 6. This browser is over 10 years old so we can't show you the lovely site that you would get with a modern browser like Chrome, Safari or Firefox. Upgrade and embrace the future of the internet!

Until you upgrade you will have to take our word for it when we say that over the last few years we've made a reputation for building websites that look great and are easy-to-use.

Founded in 2006, Buffalo is a small web design & development agency based in Brighton, UK. If you the sound of us, and think we could work together then get in touch with us. Either by phone on +44 (0)1273 434 060 or by email on

[email protected]

.